Bouncy Castle Hire in Cardiff, Newport, Pontypridd, Caerphilly, Barry and South Wales.
We offer a range of bouncy castles for hire in Cardiff, Newport, Pontypridd, Caerphilly , Barry and the surrounding areas of South Wales.
Please check through our selection of bouncy castles for hire below and let us know your exact requirements so that we can tailor your booking to make your event the "best ever"!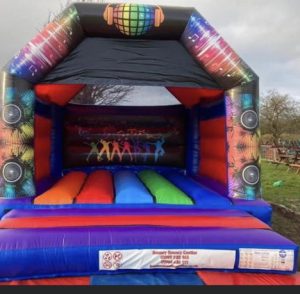 NEW Disco Bouncy Castles
This lovely multi-coloured bouncy castle is great for any birthday or celebration and with its bright colours its a great addition to add to your party.
The castle measures 15ft x 16ft and comes with disco lights and music. The castle is suitable for both adults and children, and needs to be placed on a flat surface.
Hire prices start from £80
Disco Dome Bouncy Castles
A dramatic and colourful bouncy castle which includes disco lights and sound system to make it the perfect "Disco Dome" party!
Our "Disco Dome" bouncy castle is totally dark inside and enclosed giving an intimate party feel.
For more information visit our Disco Dome Bouncy Castle page.
Party Time Bouncy Castles
A bright and open "Party Time" bouncy castle is sure to be a winner with both children and adults. Whatever the special occasion this "Party Time" bouncy castle will ensure that your event is one to remember! With disco lighting and sound system – this party will go on and on!
For more information visit our Party Time Bouncy Castle page.
Disco Party Castles
Looking for the ultimate "Disco Party" Castle – then our amazing "Dance and Bounce"  range of bouncy castles is the one for you! The colourful "Disco Party" bouncy castle is brought to life with a display of electric blue colours from the disco lights and the sound system ensures you can "Dance and Bounce" all night long!
For more information visit our Disco Party Bouncy Castle page.
Disco Bouncy Castle with Slide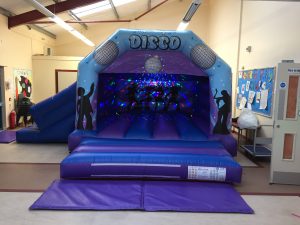 Looking for a bit of everything?. This is a great castle with disco lights, music and a slide.
Ideal for keep everyone entertained, as it has a multiple of uses. This is sure to keep everyone busy and something both adults and children will love.
This will be a great edition to any party.
For more information please contact us on :- 07597 522163 or 07966 636111
Soft Play – Play Park
Soft play size – 18ft x 20ft.
Suitable for Children aged 1-4 years.
The Soft Play unit comes with mini bouncy castle, ball pool, slide, air jugglers, didi cars and animal bouncers.
This complete unit will be a great party piece and gives the children lots of variety and hours of fun, in a safe compact environment!. The Soft play can ONLY be used by children under the age of 4years and ideally needs to be situated indoors
Party Time Ball Pools
Our ever increasing range of inflatables now includes a ball pit with over 2000 mixed colour balls. Our children's ball pit is available to hire when ordering a bouncy castle for just £30!
Make your party a special time for the little ones with our wonderful Party Time Ball Pool!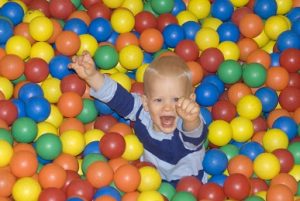 The Unique Party Time with Bouncy Bouncy Castles.
Call us today on 07597 522163 or 07966 636111